Aldo Vendemiati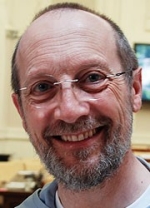 Date and place of birth: 24 January 1961, Campobasso, Italy
Priestly ordination: Appointment to the Academy: 8 December 2011
Scientific discipline: Moral Philosophy
Academic title: Professor
Academic awards and distinctions
Professore ordinario di Filosofia Morale nella Pontificia Università Urbaniana (Roma). Ha insegnato nell'Istituto Superiore di Scienze Religiose di Campobasso (di cui è stato anche direttore), nel Post-noviziato dei Frati Cappuccini, nell'Istituto Teologico Abruzzese-Molisano presso il Seminario di Chieti, nella Pontificia Università Lateranense. Dal 1995 è docente nella Pontificia Università Urbaniana ed è stato Decano (preside) della Facoltà di Filosofia dal settembre 2007 all'agosto 2010. La sua formazione accademica si è svolta presso la Pontificia Università Gregoriana, la II Università degli Studi di Roma "Tor Vergata", l'Accademia Alfonsiana, la Pontificia Università Lateranense e la Pontificia Università della Santa Croce. Ha conseguito i dottorati in Filosofia ed in Teologia Morale.

Summary of scientific research
Le sue ricerche vertono prevalentemente sulla fondazione dell'etica (In prima persona. Lineamenti di etica generale, Urbaniana University Press, Roma 2008, 3. ed.; In comunità. Fondamenti di etica sociale, ivi 2013), in dialogo con la tradizione tomista (San Tommaso e la legge naturale, Urbaniana University Press, Roma 2011), con la fenomenologia (Fenomenologia e realismo. Introduzione al pensiero di Dietrich von Hildebrand, ESI, Napoli 1992), e con il pensiero più recente (Universalismo e relativismo nell'etica contemporanea, Marietti, Milano-Genova 2007). Si è dedicato anche all'approfondimento delle tematiche bioetiche in ordine alla loro fondazione epistemologica (La specificità bio-etica, Rubbettino, Soveria Mannelli 2002).
Address
Pontificia Università Urbaniana
Via Urbano VIII, 16
00165 Rome (Italy)
Related