Albert Krąpiec, O.P.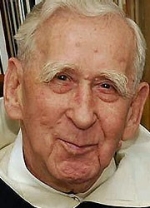 Berezowica, Poland, 25 May 1921 - Lublin, Poland, 8 May 2008
Appointment to the Academy: 16 March 2000
Scientific discipline: Philosophy, Theology
Academic title: Professor

Most important awards, prizes and academies
Doctor Honoris Causa Multiplex. Polska Akademia Nauka, Polska Akademia Umiejetnosci, Akademia Europaea Scientiarum et Artium, Pontificia Academia Sancti Thomae Aquinatis, Roma.

Main publications
Autore di venticinque libri di filosofia (Polacco, Inglese, Francese, Russo, ecc.), Autore di circa quattrocento articoli scientifici in varie lingue.